Work after the coronavirus
(Professional) life after the coronavirus: experiences and ideas
What effect will the coronavirus have on our future? What will its impact be on (our outlook on) society and work? Will radical changes consolidate the effects of the crisis? We asked several professionals who have been interviewed in this magazine before (Prof. Dr. Peggy De Prins, Olivier Pintelon, Marc Van den Broeck, Tine De Moor and Sarah De Groof) for their opinion. Be inspired!
Social dialogue as a lever
Prof. Dr. Peggy De Prins
Faculty & Academic Director 'Master in HRM', 'Future of Work' Expertise Center 'Next Generation Work'
"We are all looking forward to returning to business as usual. Yet at the same time,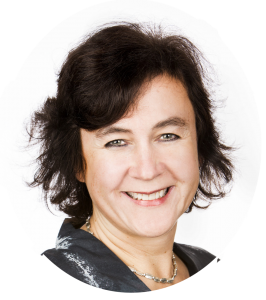 we are put off by the new normal. What if it turns out that our job is no longer what it used to be? What if the combination of work and family life suddenly becomes more complicated? I also have questions and concerns. I'm a bit worried that 'back to business' will soon turn into 'back to problems'. However, I am convinced that social dialogue can be a powerful lever to overcome the crisis. The principal challenge we are all facing is tackling the crisis in a spirit of solidarity and partnership, starting from our common (and not opposing) interests. We will have to engage in dialogue on the basis of progressive insight. Stubborn adherence to an initial point of view conflicts with the current, unpredictable and challenging reality. This is true for both parties: employers as well as employees. We need to set good objectives for ourselves: new, collectively supported agreements on topics such as workload, telework, training and sustainable careers. New arrangements on physical, mental and social hygiene can also breathe new life into the (post) coronavirus dialogue."
Right to disconnect and work less
Olivier Pintelon
Core member of Minerva think tank and author of 'De strijd om tijd' (The battle for time)
"My wife and I have been combining telework with child care for several weeks now.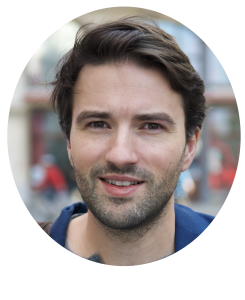 It's far from easy, despite the commuting time savings. You cannot be 100% employee and 100% parent at the same time. I have the impression that this 'second shift' of unpaid labour has long been ignored in politics and in society. Prior to the coronavirus pandemic, the amount of time spent caring for young children was 20 hours for men and 32 hours for women. These numbers have without a doubt increased significantly since formal childcare, care provided by grandparents and other helplines are no longer available. Winston Churchill famously said: "Never let a good crisis go to waste". I hope the current crisis will put the mismatch between paid and unpaid labour more prominently on the agenda, just like the right to disconnect. The line between work and private life has blurred, with all that this entails. The digital age we live in forces us to make new arrangements concerning working time limits. In addition, a 30-hour working week could make work in the healthcare sector more attractive and sustainable. Examples from Scandinavian countries have demonstrated that this is a win-win for health professionals and patients alike. Finally, a shorter working week could help address the healthcare crisis as well as the economic crisis. In case telework is impossible, reduced working hours could help keep the virus under control."
Digital coaching: here to stay, but in moderation
Marc Van den Broeck
Career Development Centre Manager
"Do I miss my colleagues? More than ever. I even miss the coffee at the office. And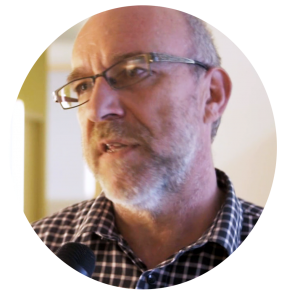 yet I'm not afraid to say: 'Thank God for the coronavirus.' From one day to the next, a career coach's job changed completely. Although explanation and assistance had sometimes been provided via video chat and we had experimented enthusiastically with new tools, low priority used to be given to webinars, blended learning, LinkedIn and microtargeting. All of a sudden, we had to offer all these things. And we succeeded. Digital coaching is here to stay, but in moderation. Of course, the situation has had other consequences as well. The threat of layoffs, employers making a fuss about sick leave, economic unemployment, telework, remote management: employees rely on a career coach to address new work issues. What are my preferences? How do I approach this? So there are plenty of reasons to prepare your next career step together with a career coach. It is the ideal opportunity to try out a video chat tool."
A cooperative outlook on work
Tine De Moor
Professor at the department for social and economic history of Utrecht University
"Crises encourage us to try out 'crazy ideas'. We often draw inspiration from history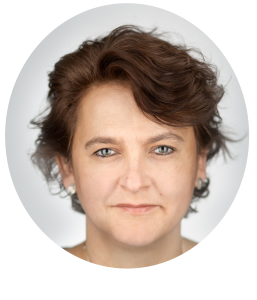 . Citizens' collectives have been gaining popularity for several years now – ranging from energy cooperatives and community food systems tot cohousing and care initiatives. They have overcome their teething problems and are becoming more widespread, since a cooperative approach could minimise the impact of the crisis. The unemployment figures will force us to redefine our outlook on work. Perhaps people will start 'income pooling', i.e. combining several small jobs or gigs. The gig economy has been growing significantly lately thanks to platforms such as Uber. But numerous cooperative platforms have sprung up as well. This phenomenon is relatively new, and a lot of issues concerning workers' rights are still unclear. Thanks to the crisis, 'platform co-ops' may develop into a valid alternative to platforms that give little or no consideration to workers' rights. In addition, the interest in workers' co-operatives, which were popular in the 19th century, is growing as they may provide a solution for companies that are no longer able to raise fresh capital. It has happed, although not very often, that employees have taken over a family business to ensure its continued existence. This, however, presupposes that such a business is operated entirely differently. There are plenty of examples that show it's possible. The conclusion is that citizen participation in policy and politics is a hot issue at the moment. The crisis may result in citizen participation playing an important part in the business world too."
Telework remains the norm
Sarah De Groof
Substitute lecturer at KU Leuven and senior consultant at Acerta
"When I wrote this, we had been under (semi) lockdown for nine weeks. Like many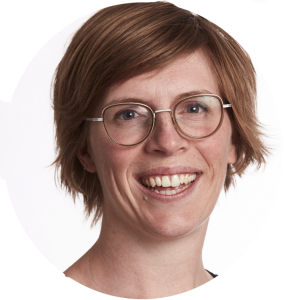 other people, I had to juggle family life and telework in those nine weeks. But it also allowed me to have lunch and play board games together with my family. I discovered what my seven-year-old son is being taught at school and came to the conclusion that I don't mind if my five-year-old daughter doesn't cut straight. What have I learned from all this? I'm glad I had to juggle. European research institution Eurofound surveyed over 85,000 European citizens prior to 30 April. The survey showed that mostly young people are feeling lonely. Those who did not / could not work were most tense. Another conclusion was that Belgians teleworked considerably more and lost fewer working hours than other Europeans. I therefore hope that telework has made a breakthrough, but not in its current form. There is a limit to the juggling, both for me and for my employer. We should therefore begin to shape telework 2.0. Even coronavirus expert Marc van Ranst is planning to telework more with his team in the future."